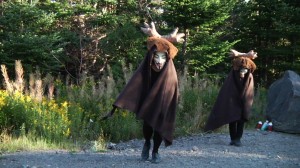 Catherine Falkner and I made an avant-garde propaganda film in Newfoundland with the Tordon Players during our residency at Black Bag Media Collective… The first public screening will be this Friday! Check it out:
IN MEDIAS RES
A short film festival featuring artists living and working in Mount Pleasant.
Graciously supported by the Mount Pleasant Neighborhood Small Grants Project, the Vancouver Foundation and VIVO Media Arts.
// DOORS AT 8:30PM | SCREENING BEGINS AT 9PM //
We are excited to be featuring the following artists:
Jordan Barnes-Crouse
David Lloydy & Nicole "Coco" Roberge
Joel Libin
Adam Gandy
Sydney Hart
Neal E. Nolan
PrOphecy Sun
My name is Scot
Ana Mateescu
Oliver Hockenhull
Flick Harrison
Sarah Van Borek
Vanessa Brown
Erica Lapadat-Janzen
Cherry Honey (Genesis Mohanraj & Kelin Kaardal)
Keith H Doyle
Ken Tsui, Mirae Rosner & Benjamin Loeb
Toby Pikelin
Sydney Southam
The Automatic Message
Ross Birdwise & Sean Arden